Kathy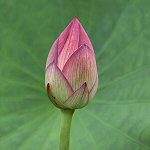 She is the smartest girl in the class who gets her work done but may have a small problem which Miss MacBeth will increase to a huge problem. She sometimes sits next to Trixie in class and she has a crush on Vin. She has blonde hair, brown eyes, a purple and black t-shirt and a beige skirt, red glasses and braces. She describes herself as the smart kid out of Pinkerton School. In episode 1, Armed to the teeth, Vin says he feels sorry for her because of her braces and is afraid to be seen with her. Zero tries to put a stop to his childish behaviour. Vin also agrees with Trixie when she says that Kathy is cute.
Ad blocker interference detected!
Wikia is a free-to-use site that makes money from advertising. We have a modified experience for viewers using ad blockers

Wikia is not accessible if you've made further modifications. Remove the custom ad blocker rule(s) and the page will load as expected.